Regional Initiatives
Areas of Work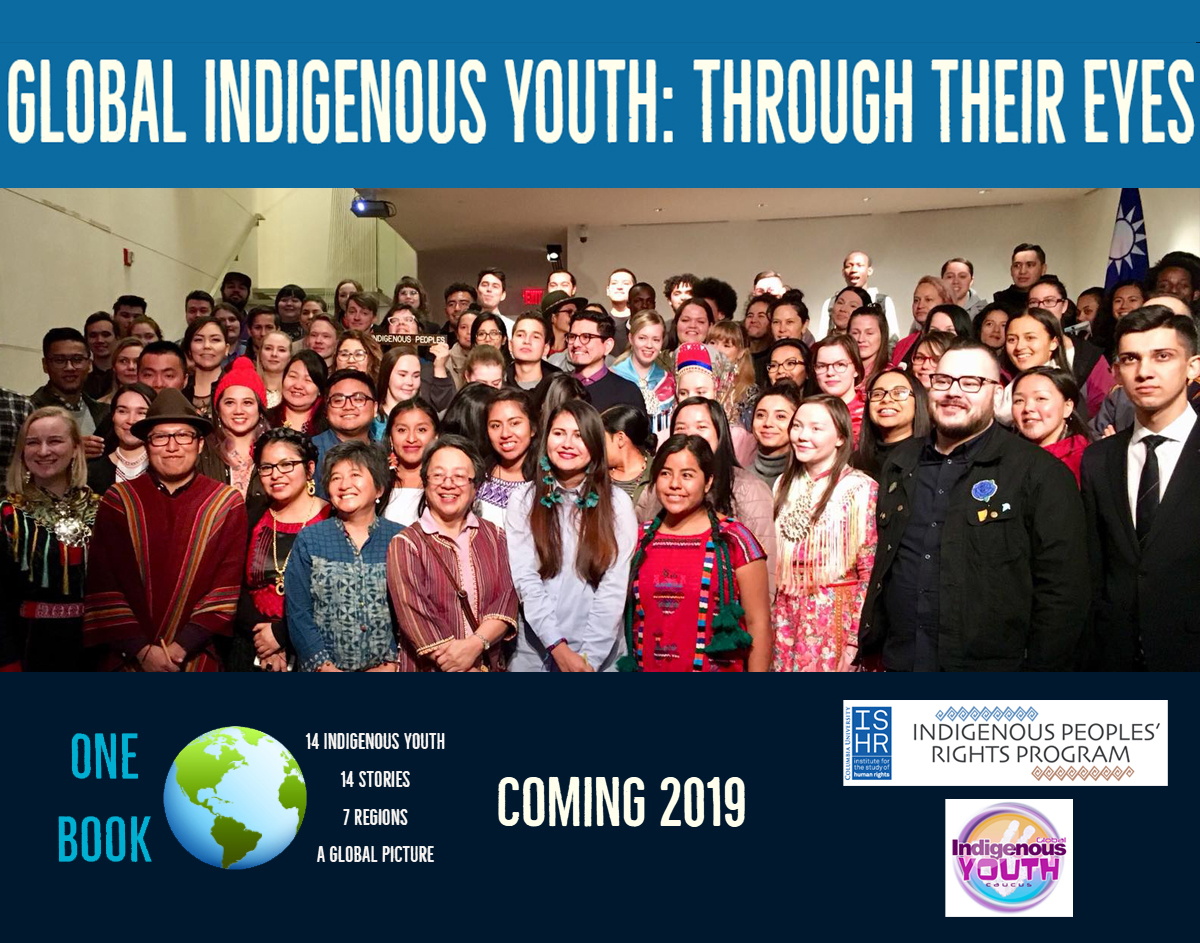 Regional Initiatives
Regional Book Initiative:
We are excited to announce "Indigenous Youth: Through Their Eyes", an book collaboration between the UN Global Indigenous Youth Caucus and Columbia University's Institute for the Study of Human Rights, coming in 2019.
14 Indigenous youth authors, 2 from each UN Indigenous region, will write about the human rights challenges Indigenous youth face, what it is like to be an Indigenous youth today compared to generations past, the role of Indigenous youth in traditional knowledge preservation and transmission, and how Indigenous youth imagine a future of well-being and dignity for their communities.
The book launch is tentatively planned to coincide with the 18th Session of the United Nations Permanent Forum on Indigenous Issues in April 2019. Check back closer to the date for updated details.
Regional Development Plan from Latin America:
2017 commemorated the 10th anniversary of UNDRIP and, with the support of the Fund for the Development of Indigenous Peoples of Latin America and the Caribbean (FILAC), the Red de Jóvenes Indí- genas de Latino America drafted a regional report on the 10 years of UNDRIP implementation from their perspective. This report was the result of an intensive dialogue among indigenous youth in Latin America. It presents the situation of eight issues: discrimination, land and territories, culture, education, health, participation, work, and communication. It also highlights the main problems identified by indigenous youth: migration to urban areas and early motherhood in indigenous girls. The GIYC is currently encouraging other regions to develop this kind of report on the situation of indigenous youth.